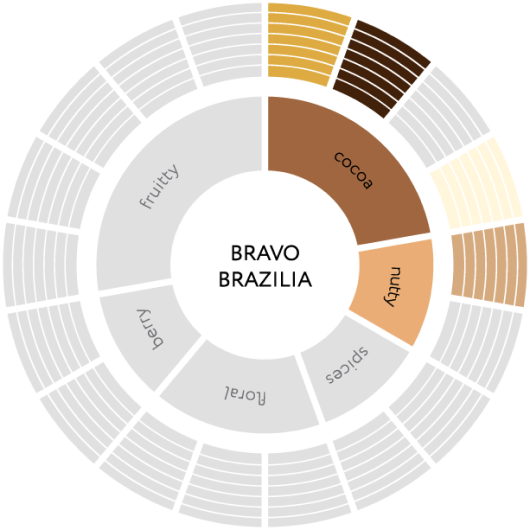 Caramel
Vanilla
Almond
Dark chocolate
? What is the SCA
A specially selected variety of Brazilian Arabica for a perfectly balanced espresso with a dense, creamy texture and rich, smooth aftertaste.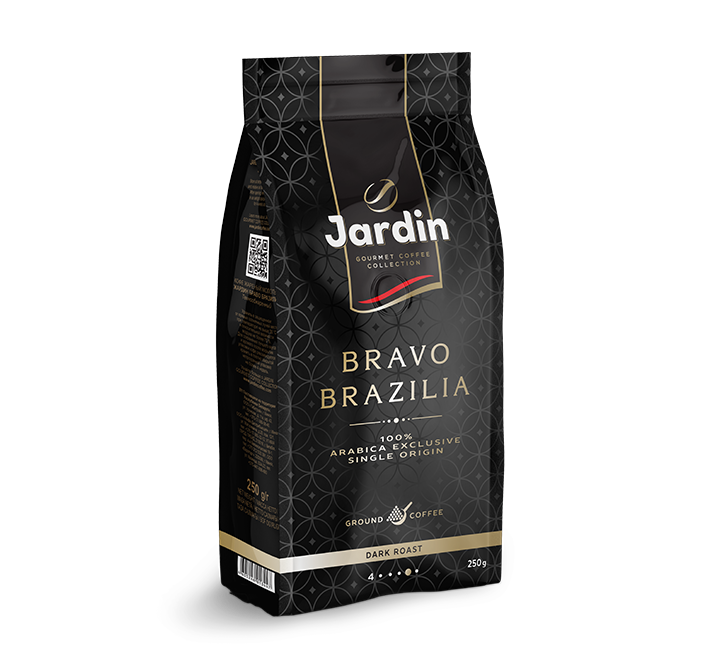 Dark Roast
SCA flavour description
?
Composition
100% High Grown Arabica from Brazil
Suitable for all coffee makers

The recommendation is two-three spoonfuls of ground coffee for a 150 ml cup.
Share a Link