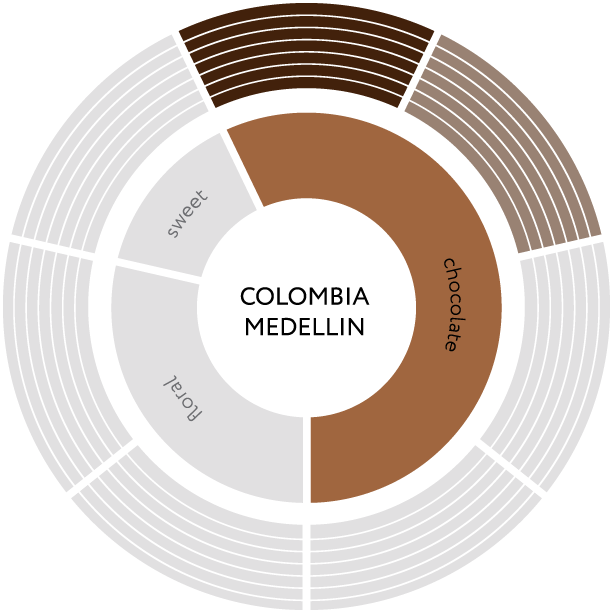 ? What is the SCA
The taste of Arabica coffee from the Medellín region of Colombia is particularly prized for its combination of floral and chocolatey notes. And just one spoonful of sugar enhances the flavour with new notes of caramel.
Taste intensity
SCA flavour description
?
Freeze-dried
Combination of floral and chocolate notes
Method of preparation
The recommendation is two-three spoonfuls of instant coffee for a 180 ml cup.
Share a Link